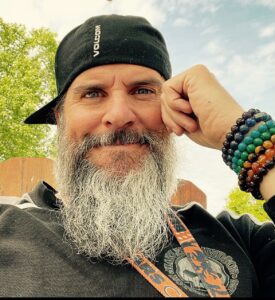 Facilitator. Rapé Practitioner, Psycho/spiritual, addiction recovery, and entheogen integration coach (certified through BTTY)
Veteran of the United States Air Force with a year spent in Iraq.
After endless years of searching for happiness and salvation externally, I arrived to Soul Quest empty and and broken. Working with this Master Plant teacher, she taught me that all my answers are within me. My intention is to help and support as many as I can, in getting reconnected to their heart, and finding purpose.
Events with Brandon Pickard