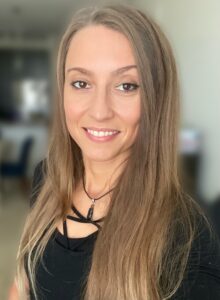 Facilitator. Psycho-spiritual Integration Coach (certified through BTTY), Transformational Coach (certified through Robbins-Madanes Coaching), Certified Reiki Master.
Believing what "happened to" us does not define who we are or the trajectory of our life, she is committed to her own healing and self-discovery journey which has led her to attend various retreats and events, study and apply different energy healing modalities and tools in her own life. This path brought her to Ayahuasca that changed her own life in so many beautiful ways and led her to the path of service to the medicine and others.
We are the medicine and all the answers we may be seeking, are within.
Guiding others on their journeys to self-discovery, she encourages them to connect to their core and dive deep into the truth of who they are so that they can tap into the answers that are already within them!
Events with Angela Raine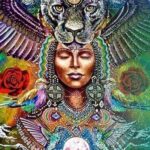 Sacred Female Ayahuasca Ceremony June 23 - 24
June 23 - 24, 2023
This 2-day all female retreat will include one Friday evening and one Saturday Daytime Ayahuasca ceremony.  Check-in time is between 10am to 2pm on Friday. Open ceremony will start promptly at 3pm and our Ayahuasca ceremony will begin at 5pm sharp. Our daytime Ayahuasca ceremony will gather 8am and ceremony will begin at 9am. Lunch will be served at 12:30 pm. Saturday night there will be a Female celebration of life. Check-out is Saturday evening.  Soul Quest Ayahuasca Church of Mother Earth is a spiritual learning and healing center focused on providing the community with service, education, spiritual fellowship, healing…