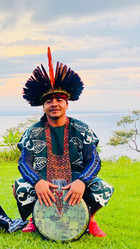 Rennê Yawanawa is a young Txana (musician),
living in the Yawarani village in the indigenous lands of Rio Gregório. He is the son of chief Roque Yawanawa, and Antônia Calazam, and the grandson of the great Paje Yawa. 'Ronnä' was the name chosen in Yawarani by Yawa who has now passed away, leaving behind a great Yawanawa legacy of much wisdom and learning for his children, grandchildren and great grandchildren.
Ronna (Yawa) & Rennê (Timá), are sons of Cacique Roque, chef of the village Yawarani. They have been studying medicine of the forest, Yawanawa culture & spirituality for past 15 years. As a part of the preparation for the spiritual path of healing and service, they have been doing Samakei (spiritual diets) lasting from 1-3 months in complete isolation with deep studies with the sacred medicine of the forest.
Events with Rennê Yawanawa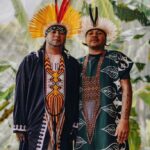 3 day 2 Night Ayahuasca Ceremony with the Ronna and Rene from the Yawanawa tribe Oct. 27-29
October 27 - 29, 2023
Ronnä & Rennê Yawanawa are young Txana (musician), living in the Yawarani village in the indigenous lands of Rio Gregório. He is the son of chief Roque Yawanawa, and Antônia Calazam, and the grandson of the great Paje Yawa. 'Ronnä' was the name chosen in Yawarani by Yawa who has now passed away, leaving behind a great Yawanawa legacy of much wisdom and learning for his children, grandchildren and great grandchildren. Ronna (Yawa) & Rennê (Timá), are sons of Cacique Roque, chef of the village Yawarani. They have been studying medicine of the forest, Yawanawa culture & spirituality for past 15 years. As a part of the preparation for the spiritual path of healing and service, they have been doing Samakei (spiritual diets) lasting from 1-3 months in complete isolation…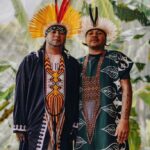 3 day 2 Night Ayahuasca Ceremony with the Ronna and Rene from the Yawanawa tribe on Nov. 17th - 19th
November 17 - 19, 2023
Ronnä & Rennê Yawanawa are young Txana (musician), living in the Yawarani village in the indigenous lands of Rio Gregório. He is the son of chief Roque Yawanawa, and Antônia Calazam, and the grandson of the great Paje Yawa. 'Ronnä' was the name chosen in Yawarani by Yawa who has now passed away, leaving behind a great Yawanawa legacy of much wisdom and learning for his children, grandchildren and great grandchildren. Ronna (Yawa) & Rennê (Timá), are sons of Cacique Roque, chef of the village Yawarani. They have been studying medicine of the forest, Yawanawa culture & spirituality for past 15 years. As a part of the preparation for the spiritual path of healing and service, they have been doing Samakei (spiritual diets) lasting from 1-3 months in complete isolation…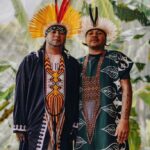 3 day 2 Night Ayahuasca Ceremony with the Ronna and Rene from the Yawanawa tribe on Dec. 8-10
December 8 - 10, 2023
Ronnä & Rennê Yawanawa are young Txana (musician), living in the Yawarani village in the indigenous lands of Rio Gregório. He is the son of chief Roque Yawanawa, and Antônia Calazam, and the grandson of the great Paje Yawa. 'Ronnä' was the name chosen in Yawarani by Yawa who has now passed away, leaving behind a great Yawanawa legacy of much wisdom and learning for his children, grandchildren and great grandchildren. Ronna (Yawa) & Rennê (Timá), are sons of Cacique Roque, chef of the village Yawarani. They have been studying medicine of the forest, Yawanawa culture & spirituality for past 15 years. As a part of the preparation for the spiritual path of healing and service, they have been doing Samakei (spiritual diets) lasting from 1-3 months in complete isolation…