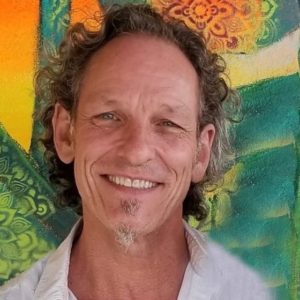 PhD, CTTS  Sr Minister at Soul Quest Church
As a Public Health Professional, Dr Scott has worked with more than 10,000 patients over the past two decades. He is a public health educator, practitioner of functional medicine, complementary & alternative medicine, and functional blood chemistry analysis.
At Soul Quest, Dr Scott uses a variety of entheogenic treatments, alternative medicines and other modalities, as a means of psychospiritual growth and healing. Dr Scott facilitates transpersonal adventures of self-discovery at Soul Quest that can be profoundly life-changing experiences, and he provides the preparation and integration services that are essential for transformational work.
Dr Scott received his education in the treatment of tobacco use and addiction, psychology and complementary & alternative medicine from the University of Medicine and Dentistry of New Jersey-Robert Wood Johnson Medical School (UMDNJ) – now Rutgers, University of California, Los Angeles (UCLA), Florida State University (FSU) College of Medicine, the Rohun Institute and the Leonard Miller School of Medicine at the University of Miami.
Since 2007, Dr. Scott has developed acclaimed programs for the Department of Psychiatry and Behavioral Services/ Division of Family Medicine at the University of Miami Leonard Miller School of Medicine, Nova Southeastern University College of Osteopathic Medicine and the Florida Department of Health / Tobacco Free Florida – in world-renown hospitals, federal community health centers, state correctional institutions, homeless shelters, substance abuse treatment facilities, residential long-term sober living facilities, behavioral health facilities, local churches, community centers and corporate work-sites throughout Southern Florida.
Dr Scott received his ministerial ordination in 2007 and served as the President of the Board of Trustees and Chaplin at Unity Church of Christ in Fort Lauderdale, Florida.
Events with Dr Scott Irwin