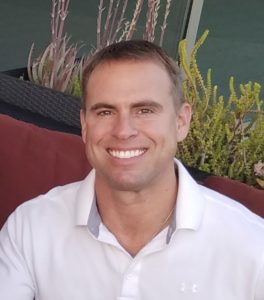 Ayahuasquero, Facilitator, Integration Coach (BTTY Certified), Veteran's Consultant & Private Ceremony Coordinator.
Justin began working as a facilitator with Soul Quest in January of 2016 right after experiencing the healing power of Ayahuasca for the first time.  He has since become a fierce advocate for Ayahuasca churches in several cities, and manages veteran's programs at Soul Quest.  In early 2019, Justin was honored with an invitation from two highly decorated career special ops veterans to co-found Warrior Quest USA.  It's mission as a separate non-profit, is to raise money to fund sponsorships and travel expenses for veterans who are struggling and can't afford their first Ayahuasca retreat.
Justin is also devoted to helping people heal the common emotional wounds that are often inflicted in-the-name of orthodox religions.  While the church doctrine honors the indigenous cultures and origins of the medicine, Justin and the team make sure that all members and guests know that Soul Quest operates as an inclusive, welcoming, and self-empowering church where all spiritual and theological paths are supported.
Justin holds a bachelor's degree in Finance from the University of Central Florida and is a licensed Realtor and Property Manager specializing in debt consulting and foreclosure avoidance.  After witnessing thousands of transformational miracles over the years, Justin knows for certain that the healing power of Ayahuasca is by far the most important work he's ever had the honor of being apart.  If interested in donating to Warrior Quest, please go to WarriorQuestUSA.com
Events with Justin Smith