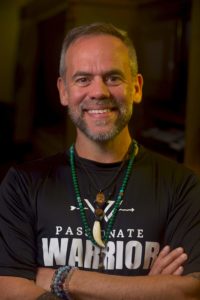 Facilitator, Addiction Recovery and Psycho-spiritual Integration Coach (BTTY Certified), Kambo and Rapé Practitioner.
Carlos is an Army veteran who started his awakening journey with the help of plant medicines starting with the Iboga master plant. The experience led him into a quest of discovering his true self and purpose in life. He came to work with the Ayahuasca master plant in search of spiritual connection. Through the visions of his journeys and volunteering his time, he discovered that by helping others, he was helping himself and it was in the act of service where he found healing. He began working as a facilitator and a coach, helping others navigate through their own journey of recovery, healing and personal growth.
As an entrepreneur, Carlos re-designed his business life to work around his passions and values. He is behind The Passionate Warriors, a community movement dedicated to serve those who share a passion and purpose in life with love and kindness.
Events with Carlos Guzman