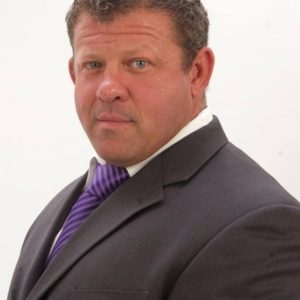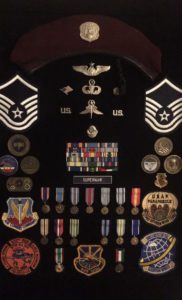 Facilitator, Veteran's Consultant.
Master Sgt Lance Supernaw is a highly decorated combat Veteran who served over 14 years as a USAF Special Operations Pararescuemen.  We at Soul Quest are honored immensely to have Lance on our team of facilitators who are also involved in sponsorship outreach.  He has served in a variety of deployments around the world and knows first-hand how to survive the PTSD battle back at home.
Like all Veterans who go through the VA system, Lance was prescribed a cocktail of pharmaceutical meds to try and cope with the traumas of his Military career.  After returning home, Lance later found himself divorced, addicted to alcohol and drugs, facing serious criminal charges and an overwhelming feeling that "life is no longer worth living".  His first suicide attempt was in August of 2017.  After going through the VA system yet again, Lance thought about suicide every day after his release, and recoiled deeper into his cocoon with the feeling that "drugs are my only friend".  In early 2018 he was without friends or any type of support system.  By this time the VA had him taking every possible combination of meds ever prescribed which lead to the seizures, he was now having in his own home.  In May of 2018, Lance spent nine days at the National Center for Veteran Studies in Utah where he was diagnosed with severe PTSD.  After exhausting all possible solutions he had accepted a belief that "my life sucks and nothing can help me".
In July of 2018, one of Lance's Pararescue buddies attended an Ayahuasca retreat at Soul Quest and then immediately insisted that Lance also pay us a visit.  His first Ayahuasca ceremony was an extremely intense emotional purge followed by an experience that would launch the healing and complete transformation of Lance's life.  He later learned that this isn't a magic fix that cures everything just by drinking it, but by working with our support programs and integrating his experiences, Lance found the hope, inspiration, and motivation to stay on his new path.  Today Lance remains drug free, has mended family relationships, and has launched a very successful business.  Lance is also fiercely devoted to helping other veterans find the healing they urgently need and the peaceful and joyful life they rightfully deserve.
Lance is the president and co-founder of Warrior Quest USA.  Its mission as a separate non-profit, is to raise money to fund sponsorships and travel expenses for veterans who are struggling and can't afford their first Ayahuasca retreat.  If interested in donating to Warrior Quest, please go to WarriorQuestUSA.com
Events with Lance Supernaw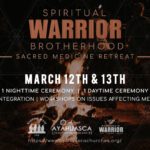 Spiritual Warrior Brotherhood - MEN ONLY- Ayahuasca Ceremony March 12-13
March 12, 2021
This Spiritual Warrior Sacred Medicine Retreat is an unique opportunity to do deep inner work surrounded by only men! It allows you to connect with the Warrior in you but also gives you the opportunity to let go of blockages and shields that come with expectations of being a man in our society. Let's hold hearts with our brothers. It is not so much a restricting of the feminine energies as it is a building up, a restoring of the sacred bonds of brotherhood and the Divine Masculine. This includes a balancing of the Divine Masculine and Divine Feminine in each…