Misk'i Takiy A healer and musician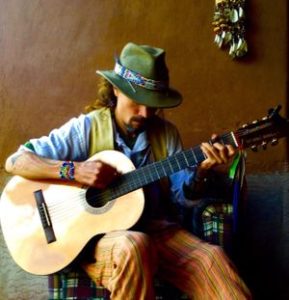 Misk'i Takiy will be joining us and performing live for the whole month of November. Spaces are limited and will fill up fast. Book now!!
Misk'i Takiy is a healer and musician who writes and performs original music inspired by medicine traditions and teachings from around the world. He also carries sacred healing songs that have been given to him by his friend and teacher in the Peruvian Amazon jungle and is honored with permission to share the healing energy of these songs in his own unique way. His first full-length album, El lobo y la luna, was recorded in May 2016 at Sacred Valley Sounds, Peru.