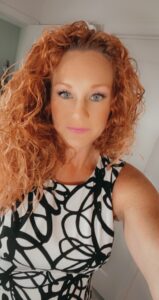 Doctoral degree in Oriental Medicine, Board Certified Doctorate of Pastoral Medical Sciences, Pastoral Medical Association, Licensed Massage Therapist, Licensed Paramedic, Certified Mercier Fertility Specialist.
Dr Tiffany completed her Associate of Science in Medical Massage Therapy at Florida College of Natural Health. She then continued her training completing a graduate program Master of Science in Oriental Medicine at the Florida College of Integrative Medicine with a Oriental Medical Doctor Residency Training at Conmaul Integrated Hospital in Seoul, South Korea.  She has Advanced Clinical Training in Gynovisceral Manipulation and is a Certified Mercier Fertility Specialist.
Dr Tiffany has over 10 years experience in Emergency Medicine and is currently an Instructor in Paramedicine. This experience has enhanced her medical detective skills and allowed her to excel in integrating western medicine and functional medicine. Using a functional medicine approach we organize the major elements of the history (the story), the physical exam, and diagnostic data into a customized strategy for your optimal health.
Events with Dr. Tiffany Riley