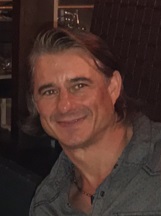 Facilitator, Veteran's Consultant.
Air Force veteran Daniel Murray has over 20 years' experience as a Special Operations Pararescueman. With deployments all over the world every 18 months, the massive shift afterwards back to a slower pace of everyday life, often presented some of his biggest challenges. As depression and PTSD worsened, Daniel's military career forced him to compartmentalize the severe emotional trauma that comes with the job. Alcohol and drug abuse continued to spiral out of control leading to multiple attempts at rehab in an effort to save his marriage and family life, followed by multiple relapses and a near overdose. Daniel believed that "the pain I was giving myself was self-deserving".
After gaining traction and progress with a sponsor in Narcotics Anonymous, Daniel was later referred by a doctor to the veteran's programs at Soul Quest. His first Ayahuasca ceremonies brought several painful memories to the surface as the floodgates of emotions were finally opened. Although this experience was difficult, Daniel says "it's an amazing feeling, to feel again, and to feel like you're alive. It's truly a blessing. And I continue to chip away at those layers of traumas. It's made me a better man, a better father, a better human being". Daniel has been able to overcome his substance abuse challenges including a 30 year addiction to nicotine. In addition his full-time job in construction management, he now also works as a facilitator and veteran's consultant which he describes as "fulfilling and therapeutic".