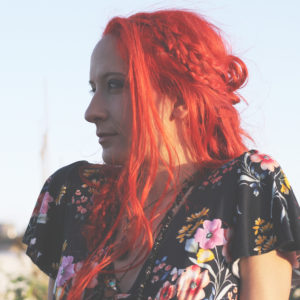 Facilitator. Hapé Practitioner. Medicine Musician and Visual Artist.
Shiri Takacs is a musician and artist composing and performing music derived from her Ayahuasca journeys and medicine space. She also assists Soul Quest in running more vegan, eco-friendly, sustainable practices. Her mission for her music is to connect people to themselves, to each other and to every living being on this planet so we can truly live in peace and unity. She's also passionate about conscious living and cultivating an inspired authentic life hoping that by truly following her own path, she gives others permission to do the same.
"My intention through my music is to bring love and emotions through to the surface and help you realize the beauty and depth of your own soul, but mostly… I just want you to feel."
Shiri holds Sacred Sound Journey's every Saturday afternoon at Soul Quest.