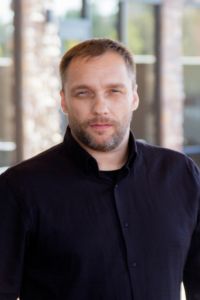 Steven comes to Soul Quest with over 2 decades in the human transformation field. He started his journey April 2000 when he was first introduced to his shadow. Going through an experiential hero's journey process he met his shadow and from there, developed a mission of service. That mission of service led him on a 2-decade journey to develop tools to support the process of transformation.
He spent 2 decades on a leader track for a group focused on shadow facilitation. He has extensive study in hero's journey architecture, NLP, NAC, hypno-therapy, Strategic Intervention, Jungian archetypes, and other modes of deep change. He spent 10 years studying under and working directly for Tony Robbins where he was commissioned to interview 10s of thousands of business leaders from around the world. He was Tony's Senior Business Strategist. Flying around the world working with thousands of business leaders to be more productive, effective and lead more rewarding lives. He has hundreds of face to face facilitations and has worked with thousands of individuals in groups both online and around the world.
While working with Mother Aya, he was given the vision of being a doula for other's transformation as they continue to bring the highest parts of themselves forward. He believes that the primary requirement to be a light worker is in the doing of your own work. Uncovering the shadow and re-connecting with source. His personal mission is to create a world where everyone reaches their true potential by creating sacred space. His purpose is to channel light, love and grace.
Steven is the Online Church Producer and facilitates several online post-ceremony groups including, Your Hero's Journey, Mental Cleanse, and the Shadow IGroup. He has supported the Warrior Quest Vet's ceremonies as a volunteer, is a founding member of the Church Council and provides ongoing individual support to our church members.
He is the founder and lead guide for Mastering Change. It is their purpose to create experiences that transform and entertain.
Events with Steven Twohig Sr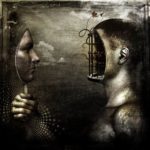 Shadow Ceremony with Steven This NOT AN AYAHUASCA RETREAT
November 10 - 12, 2023
In this process you will take a trip into the internal landscape of your soul. This experiential journey will uncover the archetypes that drive human behavior by plumbing into the depths of your true self. You will learn, practice and have the opportunity to not only take your own journey, but facilitate the journey for others. This process will have didactic teachings, self-assessment, experiential exercises built around ritual, shadow, and advanced facilitation technology designed to uncover those parts of your true self. This may be the closest you can get to a psychedelic experience without taking entheogens. Humans are wired…