Shadow Ceremony with Steven This NOT AN AYAHUASCA RETREAT
With Steven Twohig Sr and Chef Jennifer
July 22 - 24, 2022
In this process you will take a trip into the internal landscape of your soul. This experiential journey will uncover the archetypes that drive human behavior by plumbing into the depths of your true self. You will learn, practice and have the opportunity to not only take your own journey, but facilitate the journey for others. This process will have didactic teachings, self-assessment, experiential exercises built around ritual, shadow, and advanced facilitation technology designed to uncover those parts of your true self. This may be the closest you can get to a psychedelic experience without taking entheogens. Humans are wired for transformation. You have ancient architecture imbedded in you that is designed to connect you to source. It is the cave you fear that holds the treasure you seek. The human shadow is one of the archetypes that has the power to ignite your potential and lead you down a deeper path or realization. Through that realization you will uncover deeper archetypes that will give you the ability to initiate powerful insights and innovation. You will transmute suffering into understanding. You will come to understand where your power flows from and be able to access that power to transform your world. We will access other than normal states of consciousness, deeper understanding of the human shadow and connect you with your internal well of life. Your life will be forever altered by this experience. Our guides are masters in the realm of shadow work, human transformation, and guiding you to deeper understanding of life. By connecting with your source, you gain deeper resonance with who you truly are. This must be done by entering the cave of your shadow. It's there that you will uncover the treasure that has waited for you. By learning to sit at the well, you will finally be able to drink the water which has been your birthright.
https://masteringchange.com/the-journey
Upgraded accommodations:
Private Queen bedroom with trundle and bathroom 1-3 person – $340 for the weekend
Private King-size bed with bathroom – $340 for the weekend
Private Cabin with 1 full-size bed – $200 for the weekend
Private Cabin with 2 full-size beds and AC – $300 for the weekend
Temperature controlled ceremonial area (Maloka) – 70.00 for the weekend
Temperature controlled ceremonial area (Building 1) – 70.00 for the weekend
Temperature controlled ceremonial area (Building 2) – 70.00 for the weekend
CANCELLATION POLICY
Please note that there will be no refunds or discounts for arriving late, leaving early, flight cancellations, travel delays or illness. If you cancel your participation in a retreat for any reason, the cancellation policy below will apply, with no exceptions. We wish we could compensate people for unforeseen circumstances (injury, family emergency, etc), but we have costs already incurred when reserving retreat centers and hotels. We have designed our cancellation policy to be as compassionate as possible in the case that your plans change. But to protect yourself further, we strongly encourage you to purchase travel insurance.
IF YOU CANCEL THE AYAHUASCA RETREAT:
Please send an email to info@ayahuascachurches.org or call 407 360 6501 as far advanced as possible. We do not refund your deposit but you can reschedule to any retreat in the future. The exception are if you have a medical condition that does not allow you to participate.
IF WE CANCEL THE AYAHUASCA RETREAT:
We have never had to cancel a retreat, however, if we do cancel a trip due too few participants, we will refund to you all deposits and payments you have paid. We cannot, however, compensate you for airfare or travel costs incurred. In the unlikely event that SOUL QUEST
TRAVEL INSURANCE:
The best way to protect yourself from any unforeseen circumstance is to purchase trip insurance. Travel Insurance can protect you in case:
• you cancel your participation in the Ayahuasca retreat
• the retreat is canceled due to weather, natural disaster, or not enough participants to run the trip
• lost baggage
• medical expenses and the cost of repatriation should you become ill or injured
We recommend TRAVELGUARD, which offers a variety of travel insurance, including the option for a comprehensive "cancel for any reason" policy. If you cancel your retreat – for any reason – your airfare, hotel, retreat costs, etc. up until 48 hours prior to travel, will be covered. This comprehensive package is called the " Gold Package Cancel for Any Reason" Policy". You must contact Travelguard and purchase the policy within 15 days of buying your airline tickets or incurring any costs for any part of your travel. You can also just ensure your air tickets. Travelguard can give you quotes for each scenario.
Leaders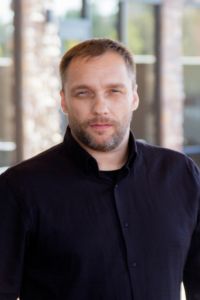 Steven Twohig Sr
Steven comes to Soul Quest with over 2 decades in the human transformation field. He started his journey April 2000 when he was first introduced to his shadow. Going through an experiential hero's journey process he met his shadow and from there, developed a mission of service. That mission of service led him on a 2-decade journey to develop tools to support the process of transformation. He spent 2 decades on a leader track for a group focused on shadow facilitation. He has extensive study in hero's journey architecture, NLP, NAC, hypno-therapy, Strategic Intervention, Jungian archetypes, and other modes of…
Learn more about Steven Twohig Sr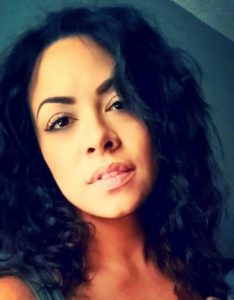 Chef Jennifer
Chef of the kitchen, Certified Holistic Life transforming Advisor, Personal Health/Fitness Chef. Jennifer is our chef at the kitchen at Soul Quest. She enchants us with her wonderful vegan/ vegetarian meals during our ceremonies. Jennifer has always dedicated her passion for holistic and organic vegan chemical free lifestyle to her family. And over the past 10 years has extended her knowledge to help others seeking a healthier life style through physical strength training, clean eating choices, and adapting a new lifestyle to create happiness and health. With focusing on a personalized for plan per individual, targeting specific areas such as, hormonal reset for…
Learn more about Chef Jennifer