Private Ceremony
With Dr Scott Irwin
Open Dates
Private Psychedelic-Assisted Ayahuasca Ceremonies include a 4-week Post Ceremony Integration program.
Dr. Scott facilitates these private transpersonal ayahuasca adventures of self-discovery at Soul Quest. This type of private ceremony can be personally challenging, more intensive, and produce a profound life-changing experience.
Dr. Scott provides the preparation and 4 week post ceremony integration support that is essential to solidify long term positive changes.
As Public Health Professional that has worked with more than 20,000 patients over the past two decades. Dr. Scott is devoted to helping his patients achieve optimal wellness through personal transformation.
Dr. Scott earned a Doctorate Degree in Psychotherapy and a PhD in Transpersonal Psychology & Complementary and Alternative Medical Therapies. He also earned a Master of Science degree in Psychology and Bachelor of Science degree in Psychology and is certified as an Inner Child Therapist.
Under his guidance, he will help you find the opportunities in your suffering, identify your core wounds and blocks underlying your challenges, that allow you to pinpoint your power to create positive changes without having to rely solely on external sources.
Through the transformational model, he will help guide you through your own journey of self-awareness, self-discovery, self-love, and self-refinement.
You will have the opportunity to get your life on track by getting in touch with your true self, your true voice, and your true path in life. Your transformational journey with Ayahuasca becomes the same journey of your true self as you discover a greater purpose for your human experience.
As you embark upon these new experiences working with Dr. Scott, you will discover that proper preparation and post ceremony integration after your journey are where positive changes are solidified.
Private Psychedelic-Assisted Ayahuasca Ceremony
Single Session $1500
Couples $2500
Our Private Psychedelic-Assisted Ayahuasca Ceremony Integration Program includes:
Psychedelic Integration Workbook
Private Preparation Session – Training for Transformational Experiences
Private Ayahuasca Ceremony Skills & Navigation Training & Guidance
Private Ayahuasca Ceremony at Soul Quest
4 Week Aftercare Integration Program to solidify positive changes
Soul Quest Church Membership – includes unlimited free access to over 15 Weekly Aftercare Programs.
PLEASE reach out to [email protected] or call Verena 4073606501 to schedule your private ceremony and your preparation sessions.
Leader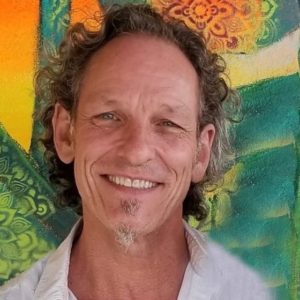 Dr Scott Irwin
PhD, CTTS  Sr Minister at Soul Quest Church As a Public Health Professional, Dr Scott has worked with more than 10,000 patients over the past two decades. He is a public health educator, practitioner of functional medicine, complementary & alternative medicine, and functional blood chemistry analysis. At Soul Quest, Dr Scott uses a variety of entheogenic treatments, alternative medicines and other modalities, as a means of psychospiritual growth and healing. Dr Scott facilitates transpersonal adventures of self-discovery at Soul Quest that can be profoundly life-changing experiences, and he provides the preparation and integration services that are essential for transformational work.…
Learn more about Dr Scott Irwin